Businesses of all sizes run the same single version of PostERP.
We solve these problems for you.
Are You Ready for Incoming IFRS 17 New Era?
Chairman, CEO, CIO, CFO, actuary in
life insurance company, property insurance company, reinsurance company
rides IFRS 17 wave and take your career to the next level with this simple way to digitally transform your business.
Featured Customers

Keelung City Government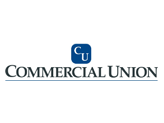 Commercial Union